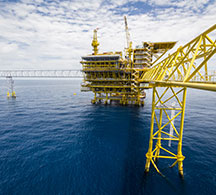 CDS rebrands and launches new website
Leading fabrication solutions and project management company CDS has rebranded as CDS Energy Services and launched a new website.
"We have chosen to rebrand to recognise the fact that our operations have broadened in scope".
"Our state of the art facilities and location next to the River Humber means that we have started to pick up some large contracts in the offshore wind industry" said director Danny Laybourne.
"The new name more accurately reflects the expanding nature of our business. Whilst we continue to thrive in the oil, gas and petro-chemical industries, our growing portfolio of wind and biomass clients means that the new name more accurately reflects the nature of our business."
CDS has also launched a new website to promote the broadened scope of work currently being undertaken. Developed by Mercury, the site has been produced to the latest responsive design standards so that it will adapt to maximise visibility on PCs, tablets or phones.