About Us
CDS Energy Services (CDS) was formed by experienced offshore construction engineers and welding technicians to service the emerging requirements for the fabrication of high-pressure pipework in specialist exotic alloy materials.
The last two decades have seen the expansion of our services and the diversification of our offering to meet the challenges and support requirements of brownfield resource holders in over 26 countries.
We provide specialist project management, design, fabrication, installation and decommissioning services to a range of blue-chip clients in the oil, gas, renewables and petrochemical industries.
We are based at a purpose-built, three-acre site ideally located half way up the east coast. Our-state-of-the-art workshops give us the capacity to carry out a full range of site fabrication, structural pipework and mechanical services with procedures in place covering all grades of carbon steel, stainless steel, duplex, super duplex, nickel and copper nickel alloys. Our investment in modern facilities also gives us the capacity to offer a full range of project management, design, procurement and support services, allowing us to offer the complete, industry-ready solution.
Our substantial offices and workshops are close to the UK rail and road network, and our proximity to the deep water berths at the port of Hull gives us superb access to the North Sea. Humberside International Airport and heliport are only 30 minutes from our site.
C2O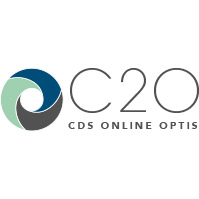 The C2O alliance brings together three companies which have worked together over the past 10 years and served the same clients in the brownfield oil and gas market for decades.
The long-term relationship between CDS, On Line Design and Engineering and Optis Europe promotes increased value for money in the market, at a time when the price of oil has hit a six year low and put severe strain on profitability amongst asset owners and operators. The affiliate organisations have already delivered in excess of £400m of projects together, prior to formalising the alliance.
The collaboration has redefined value for the integrated delivery of brownfield energy projects. The unique model reduces the overall cost to the client, increases the quality of delivery through collaborative working and focuses on providing the right solution from the outset. This couldn't have come at a better time for operators in the oil and gas market.
For more information, please visit the website