Employee Spotlight: Dominic Blackwell, Project Manager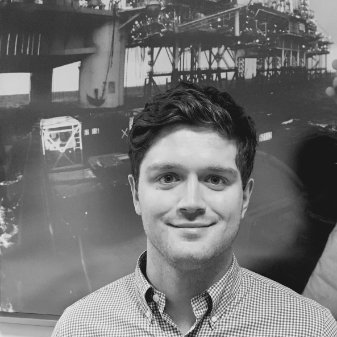 As a project manager I'm responsible for the overall delivery of projects. My specific responsibilities include planning and monitoring, managing project risks, reporting back to the directors and clients, and managing specific project deliverables.
I'm currently working on fabrication works at the Lynemouth Power Station Biomass Conversion project at the Port of Tyne as well as our fabrication works for the new nuclear storage facility at Sellafield. I am also involved in a number of smaller projects.
My career at CDS began 10 years ago when I joined as an apprentice pipefitter. As I have built up knowledge and experience the business has invested in me to help develop my skills. I have just completed my level 3 NVQ in fabrication and welding, an ECITB in project control and an APM in project management, which have helped me reach my current position in the company.
As a project manager every day brings new challenges, I work on all kinds of jobs and no two days are ever the same. I enjoy the work I do and hard work is always recognised and appreciated here. Personal development is important to me and I am constantly learning new skills in my role.
Outside of work I'm a keen road cyclist and like to get out on my bike whenever possible. I also spend a lot of time in the gym and like to read on a variety of subjects.